About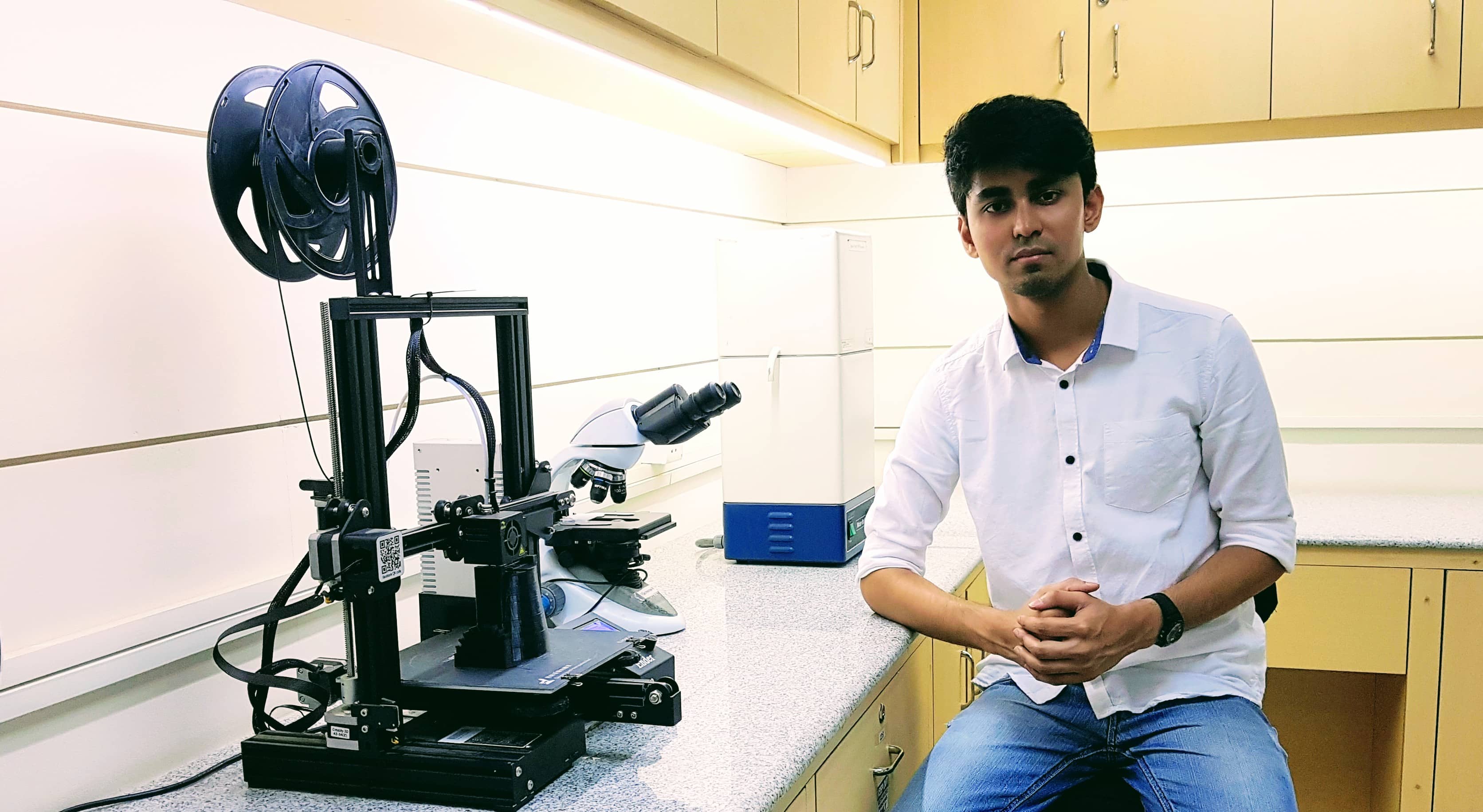 Salman is willing to promote community science education for social benefits. As a Sci-fi lover and innovator, he is involved in various research and development based initiatives. Salman has participated and won many national and international awards and competitions and mentored teams who won similar events. He is passionate to set examples in the community by involving potential candidates in the applied science and STEAM projects by MECHAMIND and many of his other initiatives. As a founding member of Dhaka Fab Lab society and Cancer Care & Research Trust, Bangladesh (CCRTB) he is working on contributing more to the society. Salman was also a lecturer of Biotechnology program at Brac University, Dhaka, and co-founder of STAR LABs BD- the first community bio lab in Bangladesh. He has been working to establish a Citizen Science Network as a base of an open science society in Bangladesh
Education
Masters
Master of Science in Biotechnology
School of Data and Sciences, Brac University, Bangladesh
Bachelor
Bachelor of Science in Biotechnology
School of Data and Sciences, Brac University, Bangladesh
Research Interest
Tissue engineering
3D Bioprinting
Regenerative medicine
Cancer biology
Medical biotechnology
Diagnostics
Prostheses
Bio-implants
Industrial biotechnology
Cell and Molecular Biology
Employments
Lecturer
Department of Life Sciences
February, 2021 - Present
Independent University, Bangladesh
Lecturer
Life Sciences Programs
January, 2020 – January 2021
School of Data and Sciences, Brac University, Bangladesh
Chief Operating Officer
Chief Operating Officer
October, 2018 – November 2019
Beyond Innovations & Technologies Limited, Bangladesh
Graduate Teaching Assistant
Life Sciences Programs
August, 2015 – October 2018
Brac University, Bangladesh
Academic Internship
Summer 2015
Centre for Diarrheal Disease Research (icddrb), Focus: Immunology, Cell biology.
Institute for Developing Science and Health Initiatives (ideSHi), Focus: Infection Biology, Genetic diseases.
Organizations & Entrepreneurial Activities
Founder
MECHAMIND
Edu-Tech company focused on STEAM based education for kids
Co-founder
STAR Labs BD
The first Community Biolab in Bangladesh. Co working lab space available for rent
Founding Member
CCRTB
Cancer Care and Research Trust, Bangladesh
Founding Member
Fab Lab Society
open lab space for engineers, artists and more at Dhaka, Bangladesh
Founder
iGEM Bangladesh
Building the first iGEM team from Bangladesh to promote synthetic biology
Co-Founder
Websytar
Student support service IT company
Advisor
Community of Biotechnology
The first ever non-profit biological sciences organization of Bangladesh.
Memberships
Community Biotechnology Initiative
MIT Media lab, Massachusetts, USA
iGEM Human Practices Committee 2021
Cambridge, MA, USA
Rotarian at Rotary Club Dhaka Mahanagar, Rotary International.
Dhaka, Bangladesh
Executive Committee Member
Education Section at Global Network of Bangladeshi Biotechnologists (GNOBB)
The Science Entrepreneur Club
UK, London.
American Society for Microbiology (ASM)
Washington, DC 20036, USA